The Caribou Fire and Ambulance Department has been engaged in expanding and improving the level of service our customers receive for several years now. In 1984, the department added the Ambulance Service in addition to the Fire Service, with a reduction in personnel, and the amount of calls per year has greatly increased.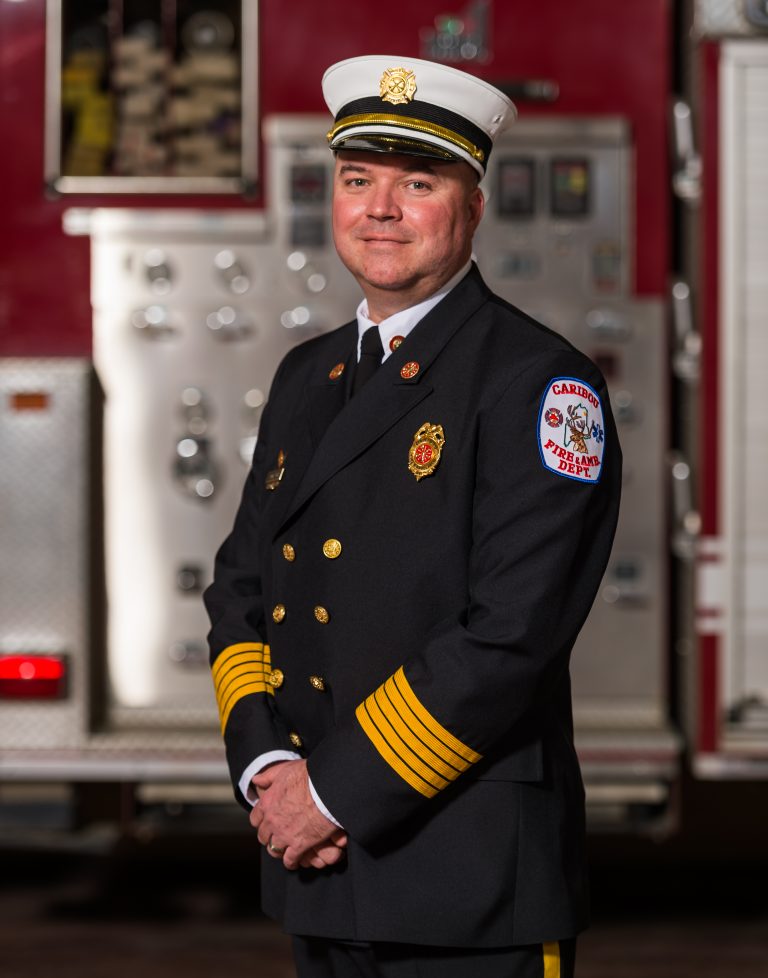 The Caribou Fire Department was created in 1883 when the Town Council voted to buy Caribou's first Hook and Ladder Truck at a cost of $75.00. In 1891, the first Volunteer Fire Department was formed. The first Fire Chief was Herschel D. Collins. The first full-time Fire Chief was Donald E. Woods, in 1950.
The Caribou Fire & Ambulance Department is comprised of sixteen full time personnel, which includes a full time Fire chief. The facility is manned by three crews of five firefighters. Each crew is on duty for 24 hours and off duty for 48. Of these full time members: all sixteen are trained at the Paramedic level, four at the Critical Care Paramedic (Flight Medic) level. All full time members are trained at the Firefighter II level and many have obtained special focused training including Fire Instructor, RIT Instructor, Fire Officer and others. The department also has twenty five paid call members and a number of volunteers, trained from Basic Fire through Firefighter II and beyond. Nine of these members are also hold EMS licenses at various levels, from Basic to Paramedic. The Paid Call also encompasses our special rescue team, currently compromised of ten personnel trained in extrication and other special rescues.
The functions of the department are divided into four areas: Administrative, Fire & EMS Education and Training, Fire Suppression and the Emergency Medical Care including long distance transfers of our citizens, if needed.
The department today consists of the same staffing level as existed in 1969 with the exception of adding a part-time secretary and a billing clerk for the ambulance service.
If you are interested in becoming a Paid Call Volunteer with the department please stop by and pick up an application between the hours of 8am and 4pm Monday through Friday. Or for more information contact us by phone at (207)493-4204.